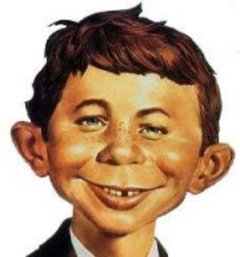 I'm breaking no new ground in stating that the Twins have been struggling lately.
After being blown out by the homer-happy Blue Jays last night 13-2, the Twins have now dropped six of their last seven games, being outscored 61-27 in the process. They were rather thoroughly pummeled throughout a road trip that brought them through Detroit and Kansas City, and then returned home to open their final series of the season by surrendering six home runs in a stadium where they -- as a team -- have gone deep only 50 times in 78 games this year.
Aaron Gleeman
and
Phil Mackey
have both offered some perspective recently on the true impact of momentum heading into the playoffs, noting that historical evidence suggests no real correlation. Mackey also points out that the majority of damage done against the Twins during this ugly stretch has come against players who will not be factors on the postseason roster.
These things are true. However...
Francisco Liriano, looking to rebound from an outing shortened by illness and sharpen up in his final tune-up start, surrendered three home runs -- half of his previous season total -- in 5 1/3 innings. Since seeing his ERA dip to 3.24 after hurling seven two-run frames against the Royals, he's gone 1-3 with a 6.98 ERA. Five of the nine home runs he's allowed this season have come during that span.
Not that many of you need to be reminded, but Liriano has a history of arm problems. He missed the entire 2007 season after undergoing Tommy John surgery, had a documented bout with dead arm last year and had another one this year. After last night's start, he's thrown more than 190 innings this season, and that's not counting the 50 or so innings he tossed in winter ball prior to spring training.
Liriano will take the hill five days from now at Target Field, most likely against the Yankees, who have scored a lot more runs than the Blue Jays this year. Taking the hill in Game 2 will be Carl Pavano.
The same Pavano who was knocked around for seven runs on 11 hits over four innings in Detroit last weekend. Another guy with a history of arm problems, Pavano is at 214 innings this year entering tonight's start. He's given up 19 hits over nine innings in his last two turns.
Do these slumps have any bearing on how those two (not to mention Brian Duensing, also coming off his worst start of the season) will fare in the opening round of the playoffs? Perhaps, and perhaps not. But to leisurely play these simultaneous slumps off as random statistical noise seems awfully short-sighted.
The poor play hasn't stopped with pitching, of course. The Twins have been held to two or fewer runs four times during this seven-game span, being shut down by such household names as Sean O'Sullivan and Shawn Hill.
Much of the offensive ineptitude over the past week can be pinned on scrub-filled lineups, but last night, with Joe Mauer returning, Ron Gardenhire sent out his A-lineup minus one hitter. That lineup was held to two runs on four hits by a group of pitchers consisting of Hill, Brian Tallet, Robert Ray, Casey Janssen, David Purcey and Taylor Buchholz. It happened in the same stadium the Twins fought so valiantly to ensure they'd open their postseason run.
Orlando Hudson, who was benched during the playoffs last year in Los Angeles, has hit .194 with three extra-base hits in 93 September at-bats. Jason Kubel, who might as well have been on the bench during the playoffs for the Twins last year, is at .222 since the All-Star break and .173 with an 18-to-3 strikeout-to-walk ratio this month. Mauer went 0-for-4 last night in his first action since September 19th. Jim Thome was expected to take swings at the ballpark yesterday but wasn't able to, as he's
reportedly suffered a setback with his back injury
.
I'm normally one to caution against overreacting to slumps, and to be clear, the Twins' abysmal performance recently does not in any way doom them in the playoffs. Teams can emerge from slumps at any time, and over the course of the season as a whole these Twins have proven that they're one of the league's most talented clubs.
But this isn't just a slump. This team is getting throttled, with several of their worst losses of the season bunched up closely. And while that's partially attributable to the inferior players they're trotting out, one can't exactly take solace in the way the regulars have been performing when given a chance.
The Twins have a grand total of three regular-season games remaining. I'm going to be grasping desperately for positive signs, because -- regardless of what the historical data says -- there's just no way I'm going to feel very confident heading into the playoffs with almost the entire team playing like absolute trash.