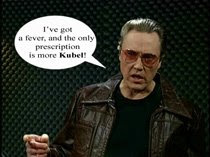 Hey! Welcome to Nick and Nick's Twins Blog. To get this site off the ground, I'd like to begin with a Spring Training Preview.

Starting Pitching: Johan Santana was signed this off-season to a 4 year, $40 million deal. Now that he is not in a contract year, Santana may slide a little, but I believe his work-ethic and natural talent will persevere. Expect around a 3.00 ERA, 15-20 wins and 250 k's. Brad Radke makes for a good 1-2 punch, as he is always reliable. He'll need to lock in and win 15-20 games as well this year to help the Twins to the playoffs. After that, there are a lot of questions marks that need to go right if the Twins want to get past the first round of the playoffs. Like the Timberwolves, they have a very talented core, but they dont have all the X-factors going their way in the playoffs. That means Kyle Lohse needs to step up and have the year he has always been capable of. Carlos Silva needs to step up and repeat last year's success and avoid a breakdown at the end of the year, which was a problem in the playoffs. And lastly, either Joe Mays or J.D. Durbin needs to fill out the rotation. If Mays can pitch as he did in 2001, that would be a huge plus for the Twins.

Bullpen: The Twins bullpen is one of the better ones in the AL. It is filled with good, strong young arms. It all starts with Joe Nathan, who proved throughout last year just what a strong, smart pitcher he is. If he can have a 40-45 SV season, that would nearly assure the Twins the AL Central. Beyond Nathan is Juan Rincon. Rincon was a problem during the playoffs, as he did not step up and help support Joe Nathan when the team needed it most and of course, he threw a horrible curve that allowed aging slugger Ruben Sierra to homer the Yankees past the Twins. From there, the Twins have many young arms lining up. Grant Balfour has the talent to be a good setup pitcher, as does Jesse Crain, the possible future closer. If these pitchers can live up to their talent, expect great things for the Twins this year.

Infield: The big question mark. No regulars from last year return except Luis Rivas and that's a bad thing. Rivas has never lived up to his potential and I am starting to believe he may not have the potential everyone has long advertised. Justin Morneau showed last year what a force he can be in the lineup and he proved to be stable at 1B. If he's healthy, I'd expect the first 30-40 HR, 100 RBI from a Twin since 1987. At third, it is likely Michael Cuddyer's turn to step up. Cuddyer is a good, natural hitter with a sweet swing. Finally having full playing time should help him achieve the numbers he is capable of. At short, there is a competition between four mediocre candidates. The best, Jason Bartlett, isn't ready for the Majors quite yet. He's a great hitter with lots of potential, but his defense and confidence need more work. Other than that, our best bet is probably Nick Punto if he remains healthy. Punto is an energetic player who will work well within the existing team chemistry.

Outfield: Pretty much the same as last year. Sandwiched between Morneau and Jacque Jones (or Mauer), Torii Hunter should have a great season. Expect the usually incredible defense with a .270 average, 30 HRs and maybe 100 RBI. Jones should be a lock for another reliable season, as should Shannon Stewart. However, Stewart's best use is DH. The Twins will likely run out Lew Ford instead, whose breakout year in 2004 showed his bursting potential. Expect a good season from a strong Twins outfield.

Overall: The Twins should win the AL Central again, but it's the playoffs that have always been the problem. They haven't had the X-factors and leaders to take them to the next level. That means Santana, Radke, Nathan, Hunter, and Morneau need to all take it to the next level.

Cheers to another great looking Twins season!

~ Nick M.